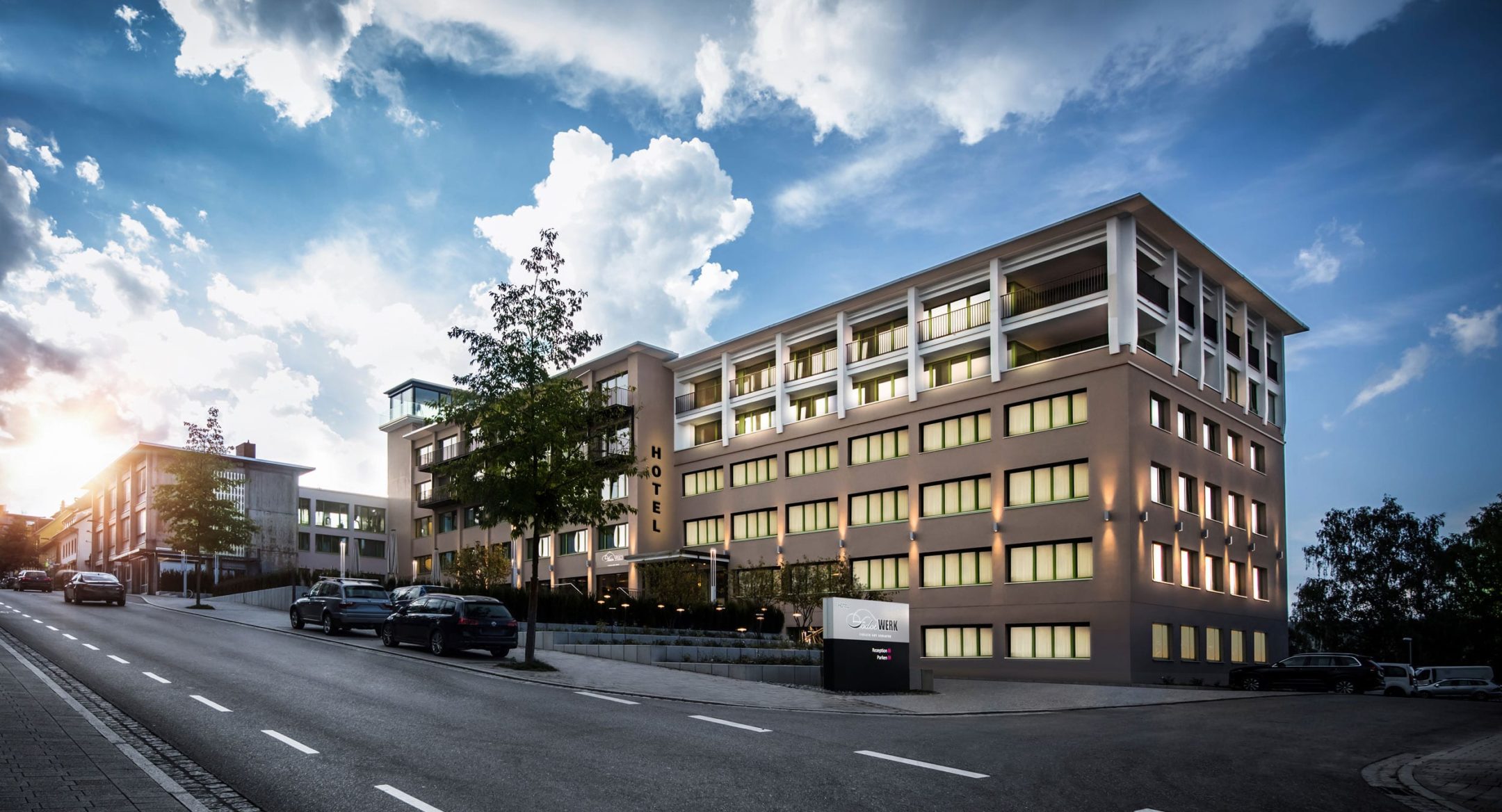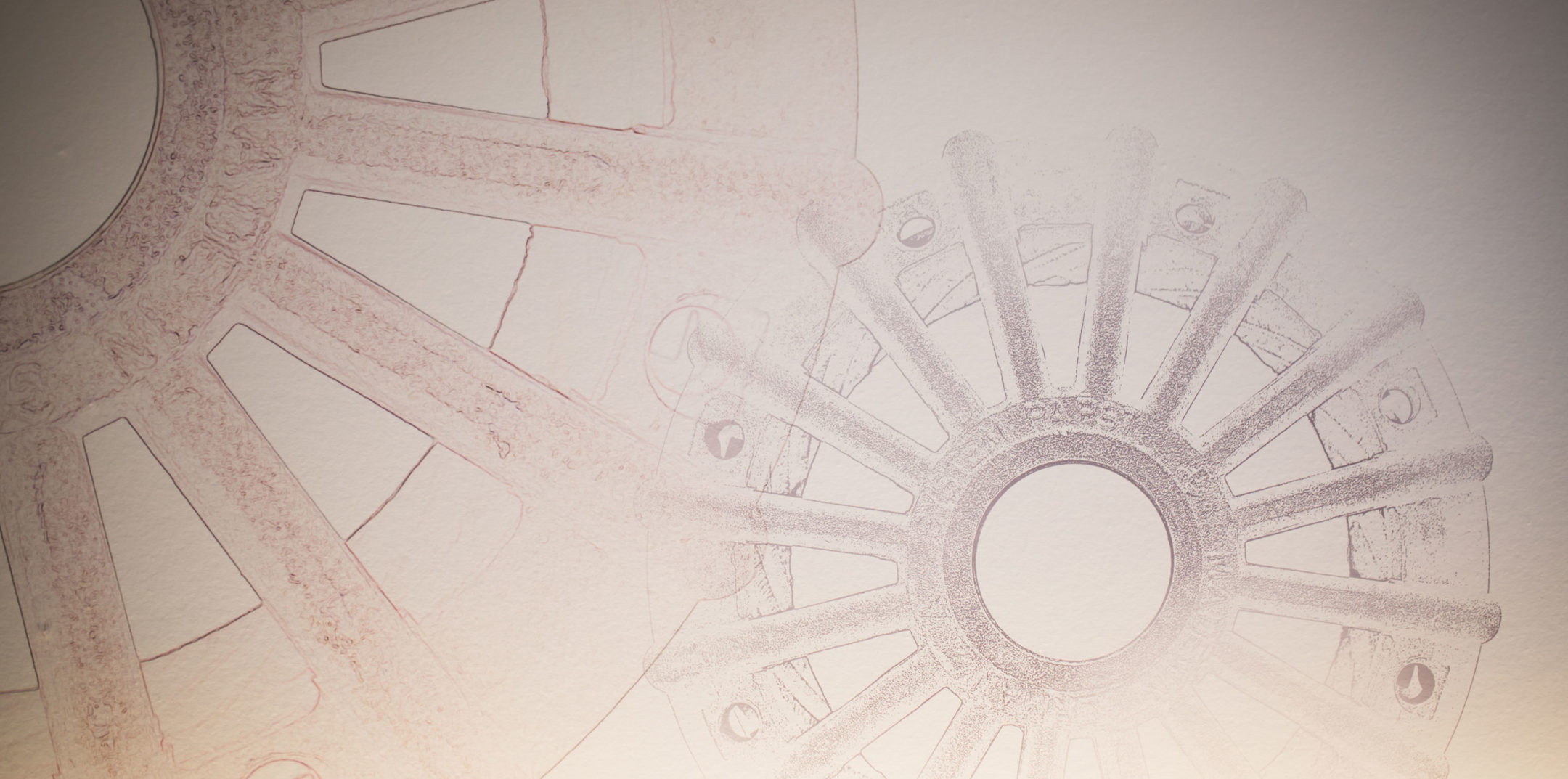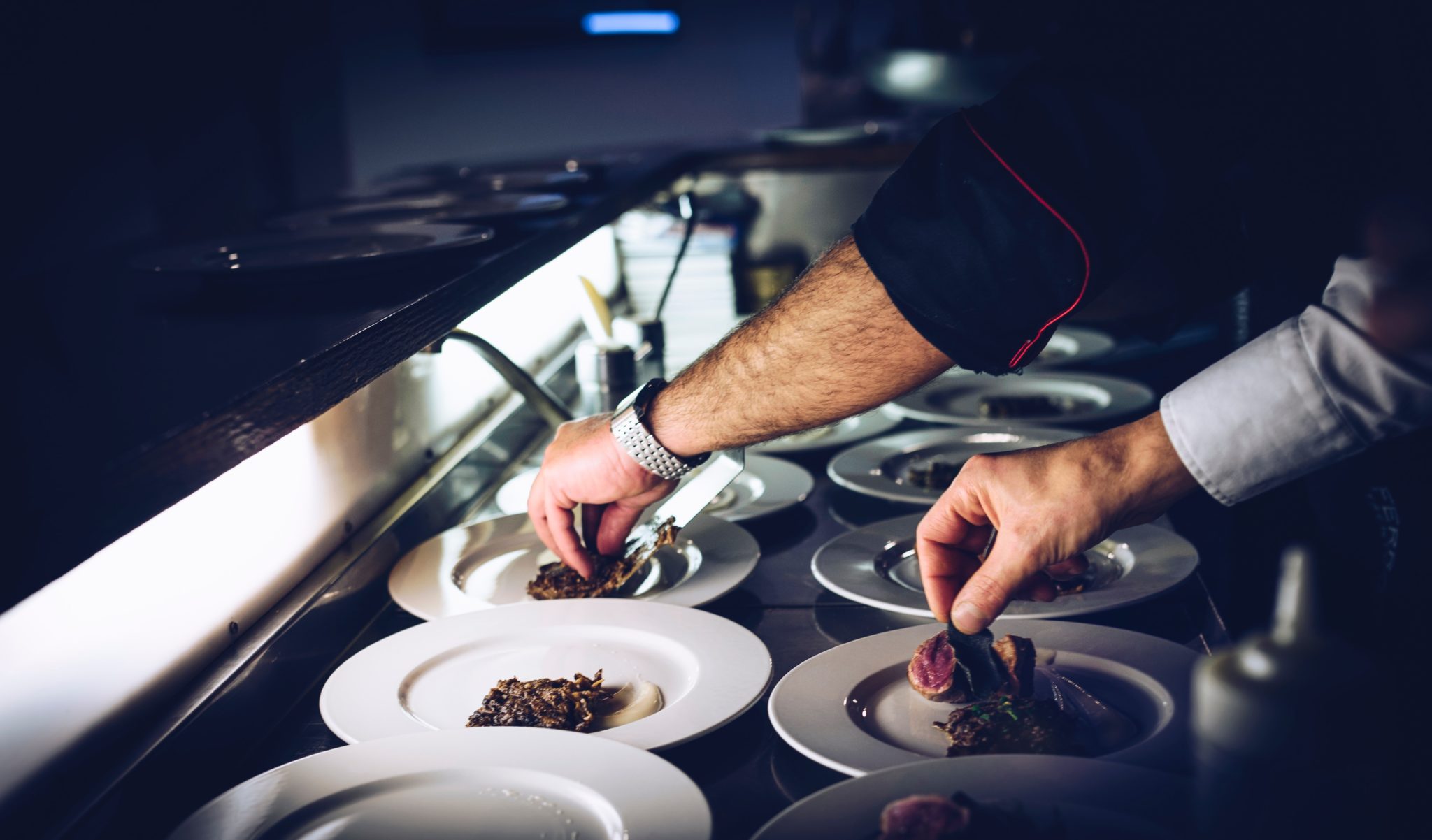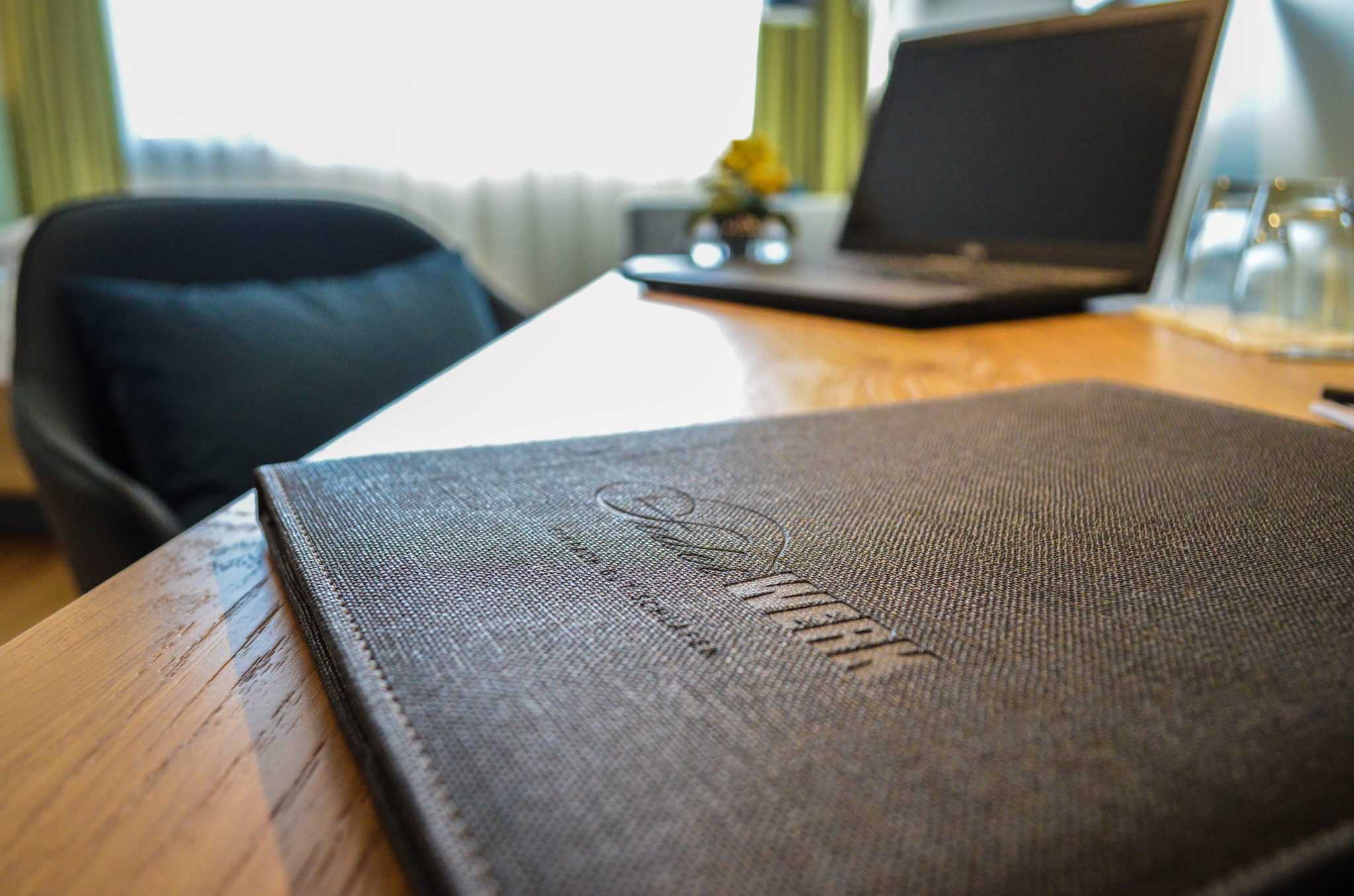 fabrizio-magoni-boaDpmC-_Xo-unsplash
Welcome to the

Feder

WERK

You can expect: a warm welcome, hospitality-oriented and friendly staff, quality of service and comfort, as well as an open-minded management with a view to sustainability. The best we can give you, of course, words are guilty of omitting: That is the hospitality! It is the most important thing, because you give us your time, which you want to spend with us. You shall feel as comfortable with us as possible.

We look forward to you!
In the sunny mountain village of St. Georgen, the beautiful nature of the Black Forest meets the flair of a former industrial town.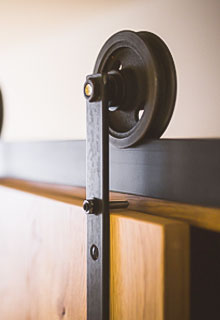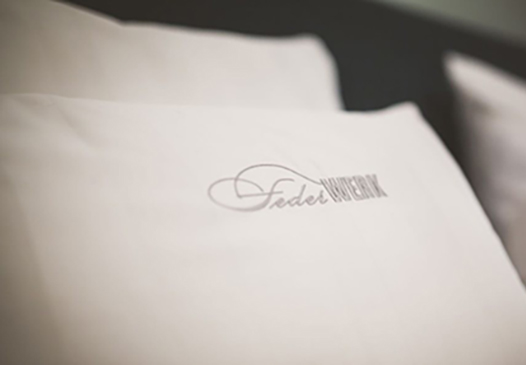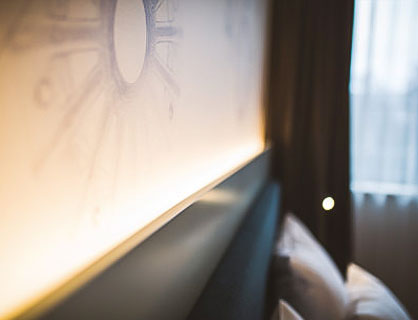 History
Industrial flair becomes oasis of well-being
A clock factory becomes a hotel and restaurant. St. Georgen and the Black Forest are known far beyond their borders for the clock industry. For almost 130 years, the company Tobias Baeuerle was a figurehead and one of the largest clock manufacturers of St. Georgen.
After extensive considerations, the entrepreneur family Papst from St. Georgen has decided to acquire the site of the former factory Tobias Baeuerle. Since mid-2016, the historic industry ¬building was transformed into the hotel FederWERK with the restaurant FeinWERK.
A beautiful destination for guests who pursue their professional tasks or are on a journey of discovery ... and for connoisseurs who spend their short break in the Black Forest - in one of the most beautiful regions of Germany.
Amenities
What we offer you
At the Hotel FederWERK the small differences are very important.
Upscale, yet not lifted off. We have planned the new hotel carefully and with great attention to detail and prepared it for you. Here beats our heart and all involved - for you. We enjoy our profession no matter where we stand; at the reception, in the service, in the kitchen, at housekeeping or behind the scenes, where no guest sees us. Built for the human being - as in real life, so does the human being make the difference. Our strength lies in communication! Talk to us. And let us also know what you dream of, what you want. We would like to be the good fairy!
51 hotel rooms (single and double) between 25 - 47 m²
Room for guests with reduced mobility
Interconnected rooms
elevator
240 m² meeting and seminar area
4 free charging stations
e-bike renting
Banquet facilities for festivities
Sauna and fitness area
Roof Garden St. Georgen 360°
Restaurant FeinWERK with lounge and café
Café terrace facing south
Shuttle service from/to the train station in St. Georgen
check-in: 3:00 pm | check-out: 11 am
late check-out until 6:00 pm
W-LAN/LAN in every room
TV and telephone
Restaurant
International TV program/Sky
luggage storage
Parking directly at the hotel
Garage for a fee
Charging stations for e-bikes and cars
E-bike rental
Rooms
Just sleep well
The rooms are laid out differently and each has its own individual charm. Please contact us if you have mobility restrictions. We will gladly allocate a suitable room for you. For families with children we recommend our connected rooms.
You can book a baby crib. The rooms can be booked as a single or double room (also with extra bed or sofa bed). You have the choice between six room categories.
The naming reflects the industrial history of St. Georgen.
Entwicklung | Entwicklung with Balcony (in English: development)
Produktion | Produktion with Balcony (in English: production)
Vertrieb | Vertrieb with Balcony (in English: Sales)
Our balcony rooms are all on the 3rd floor and offer a magnificent view of St. Georgen and the Black Forest.
The categories differ in the size of the rooms, are otherwise identical and each is very comfortably furnished.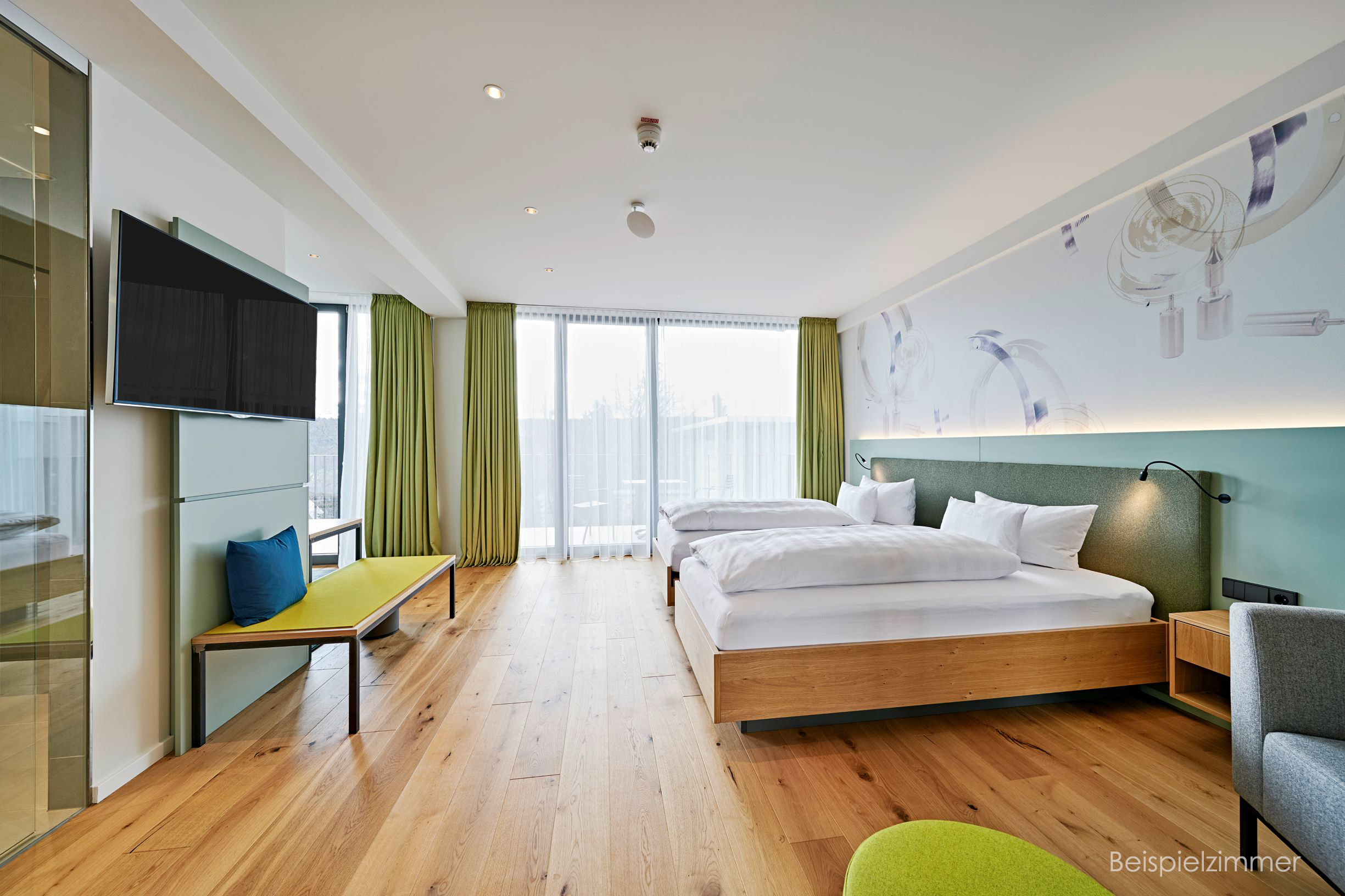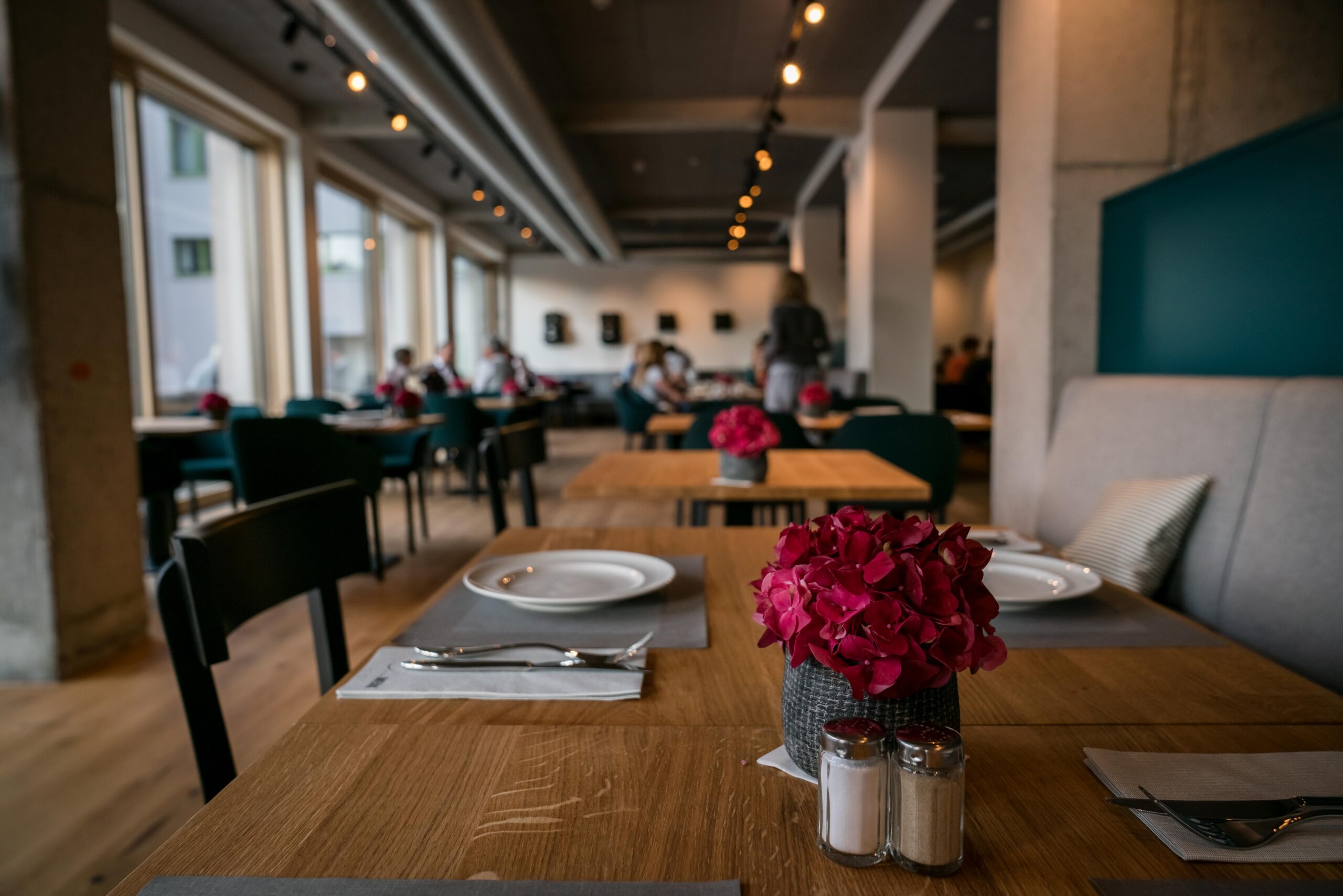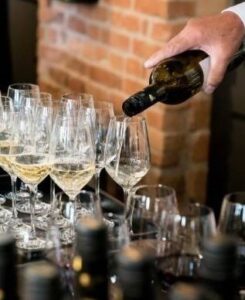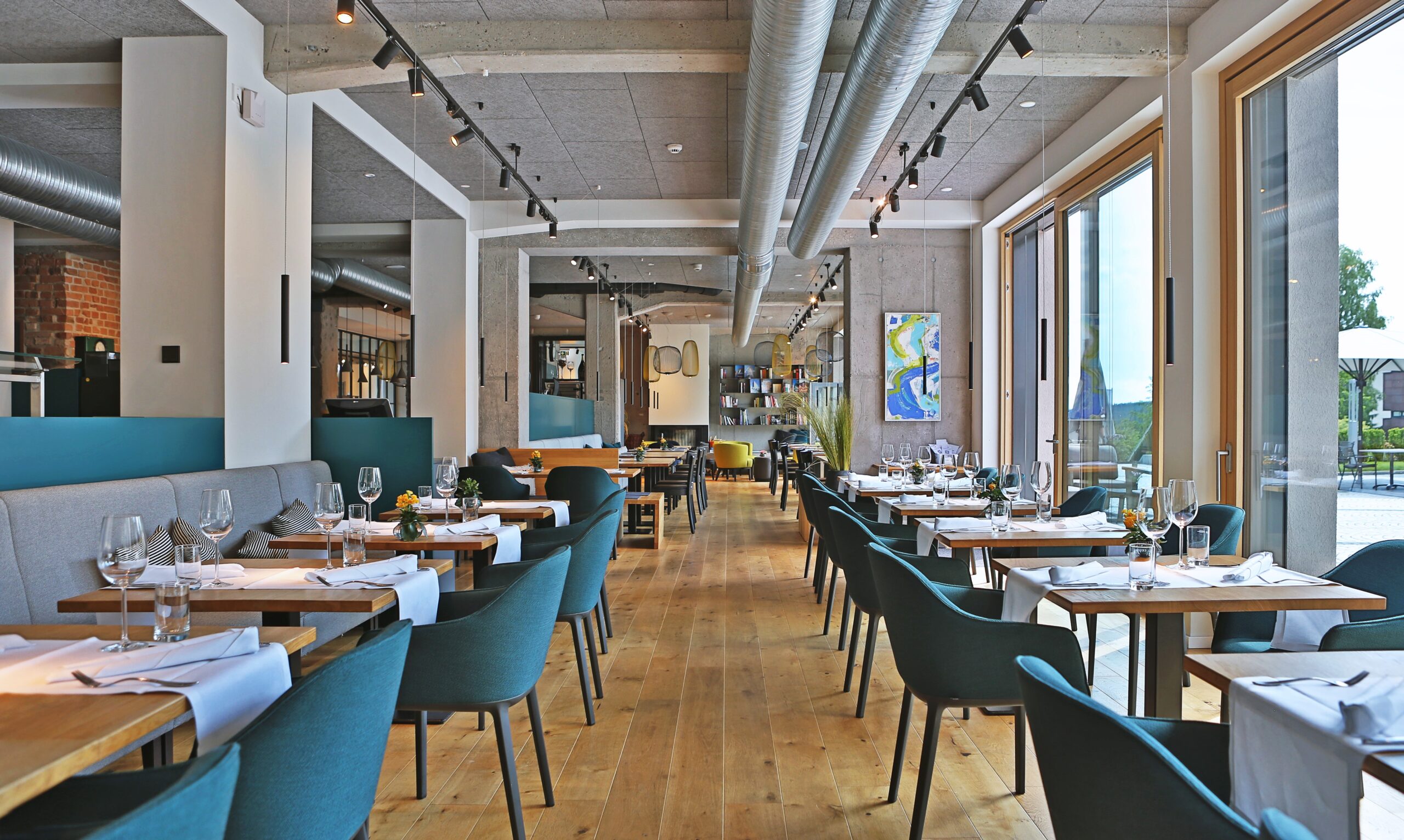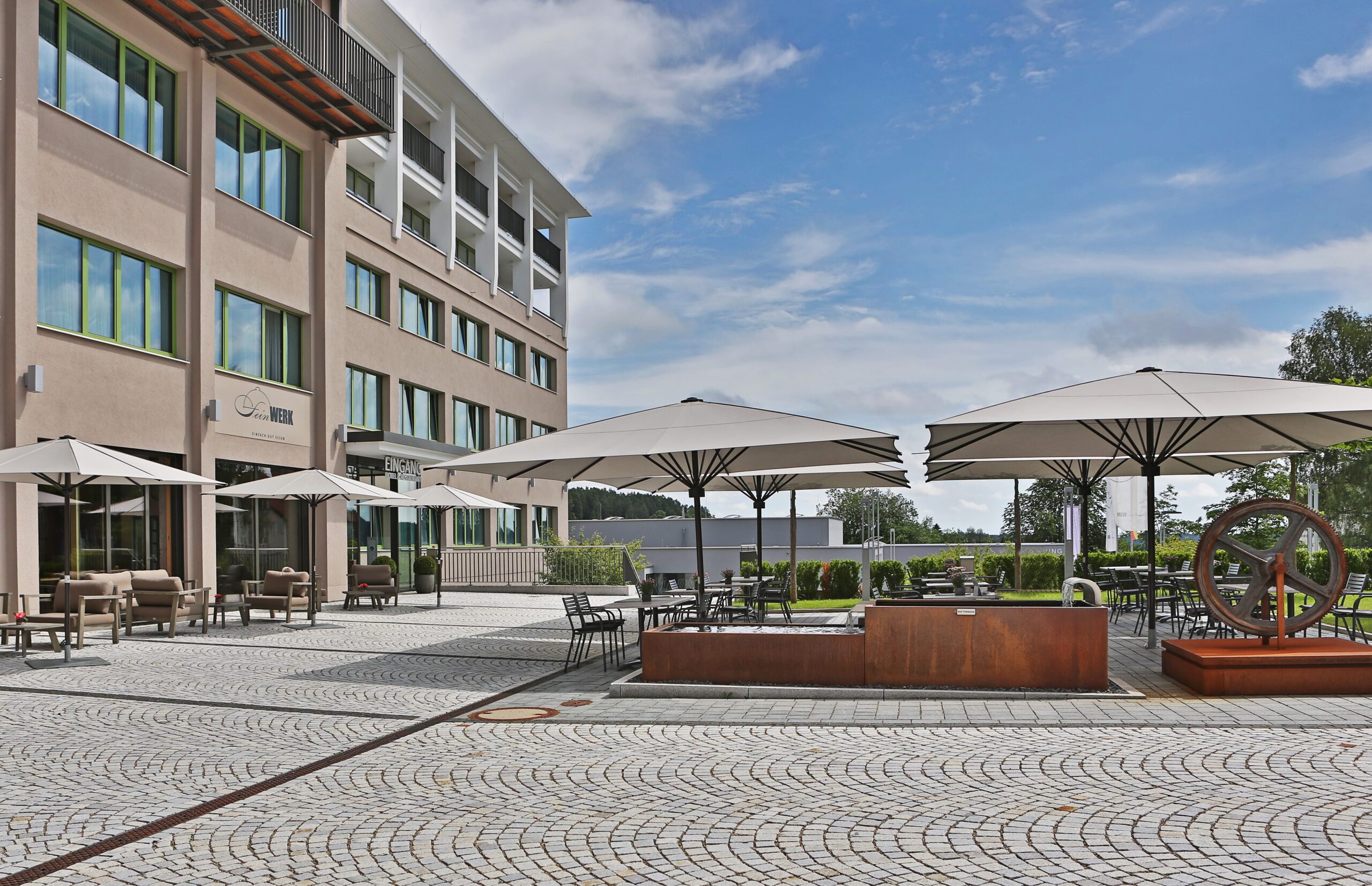 Gastronomy
Just eat well
With love for the trade, creative ambition and professional skills, our kitchen and restaurant team spoils you with a light seasonal cuisine. Traditional recipes reinterpreted and flavored anew. Welcome and "Enjoy".
Dry Aged Beef great meat - enjoyment from a species-appropriate keeping.
Enjoy the unique taste of a bone-aged piece of meat from our in-house ripening chambers.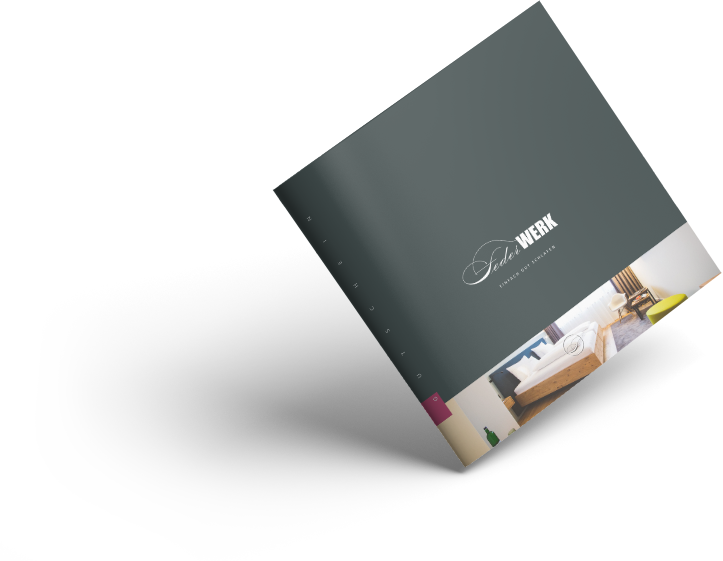 — with a voucher from Hotel FederWERK. With our vouchers you fulfill small and big wishes or surprise your loved ones. There are many occasions.... Here you will find the perfect gift.
Vouchers for overnight stays and arrangements
Culinary experiences with our FeinWERK vouchers
As a Print@Home or in a precious envelope
Personalized and with dedication